Defiant of Genres and Wildly Dynamic: Rave Reviews for Nicole Mitchell's Mandorla Awakening
Released May 5, Nicole Mitchell's brilliant
Mandorla Awakening II: Emerging Worlds
has earned widespread praise. Peep a sample of the raves below, and when you're done don't forget to purchase your very own from
here
. Available on CD or double vinyl in gatefold cover.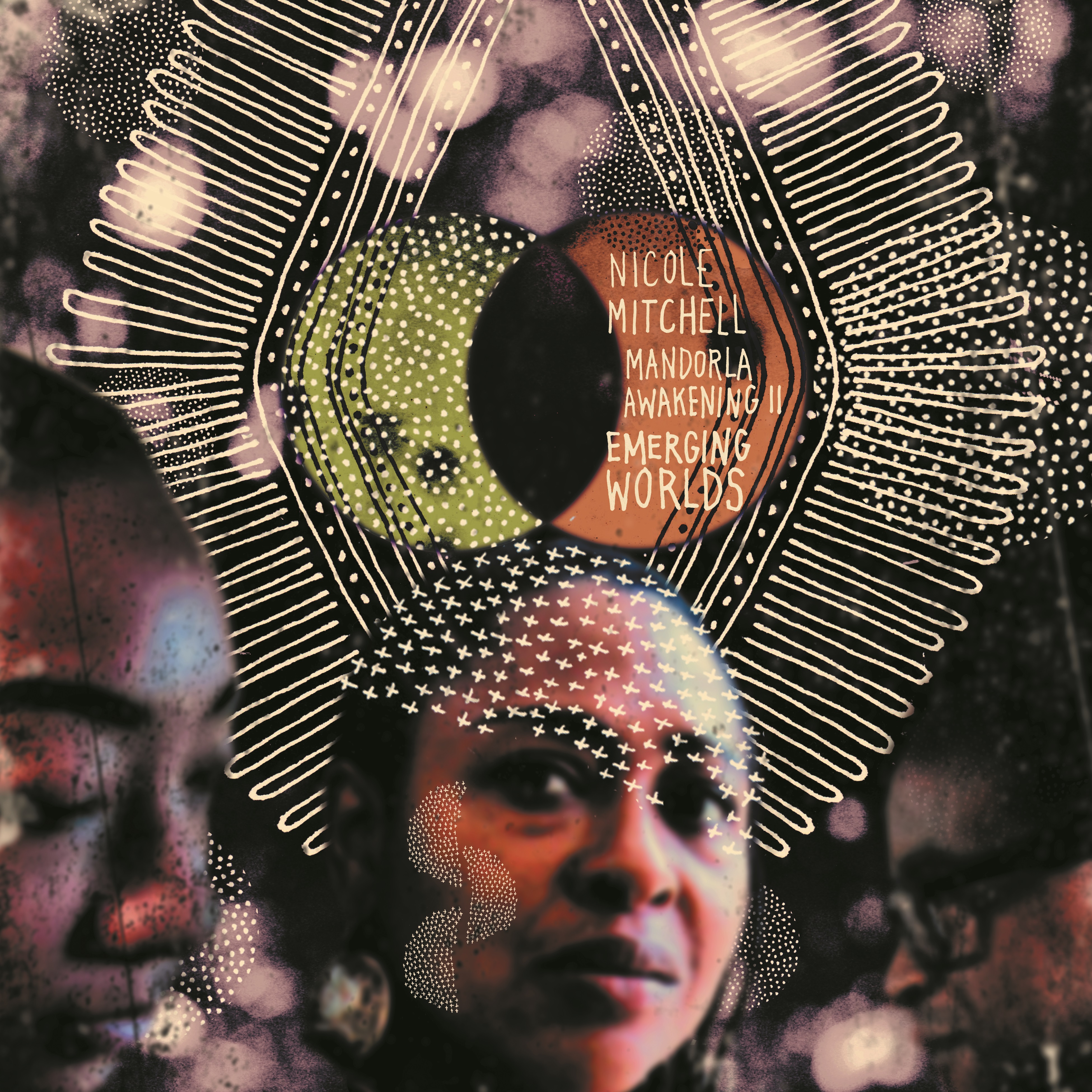 ambitious, adventuresome, defiant of genres and conventional wisdom and wildly dynamic.
–Britt Robson, JazzTimes
Mitchell's album works through the anxieties of 2017 with a swirling, spiritually charged trip.
–Chris Barton, LA Times
an epic, encompassing suite whose structural design accommodates contrasts of multiple kinds.
Mitchell is presenting an optimistic possible future – one in which humanity achieves a more just form of civilization. Perhaps that is what we need given the recent rise of dystopias in our popular fiction and politics.
This vibrant ensemble sometimes coalesces around elements of noise-rock propulsion, or else progressive funk—often in the same track.
–Seth Colter Walls, Bandcamp Daily
Mandorla Awakening II underlines the power of Afrofuturism to speak to our present reality.
–Stewart Smith, The Wire
…a brilliant storyteller as well as composer-player in contemporary creative music.
–Kevin Le Gendre, JazzWise
…both a stern warning and a plea delivered with eloquence and love.
–Terrell Holmes, The New York City Jazz Record
Mandorla Awakening offers an exhilarating journey that will leave you in a place quite different from that where you started, and it may awaken musings that pursue you ever after.