Nicole Mitchell – Mandorla Awakening Press Materials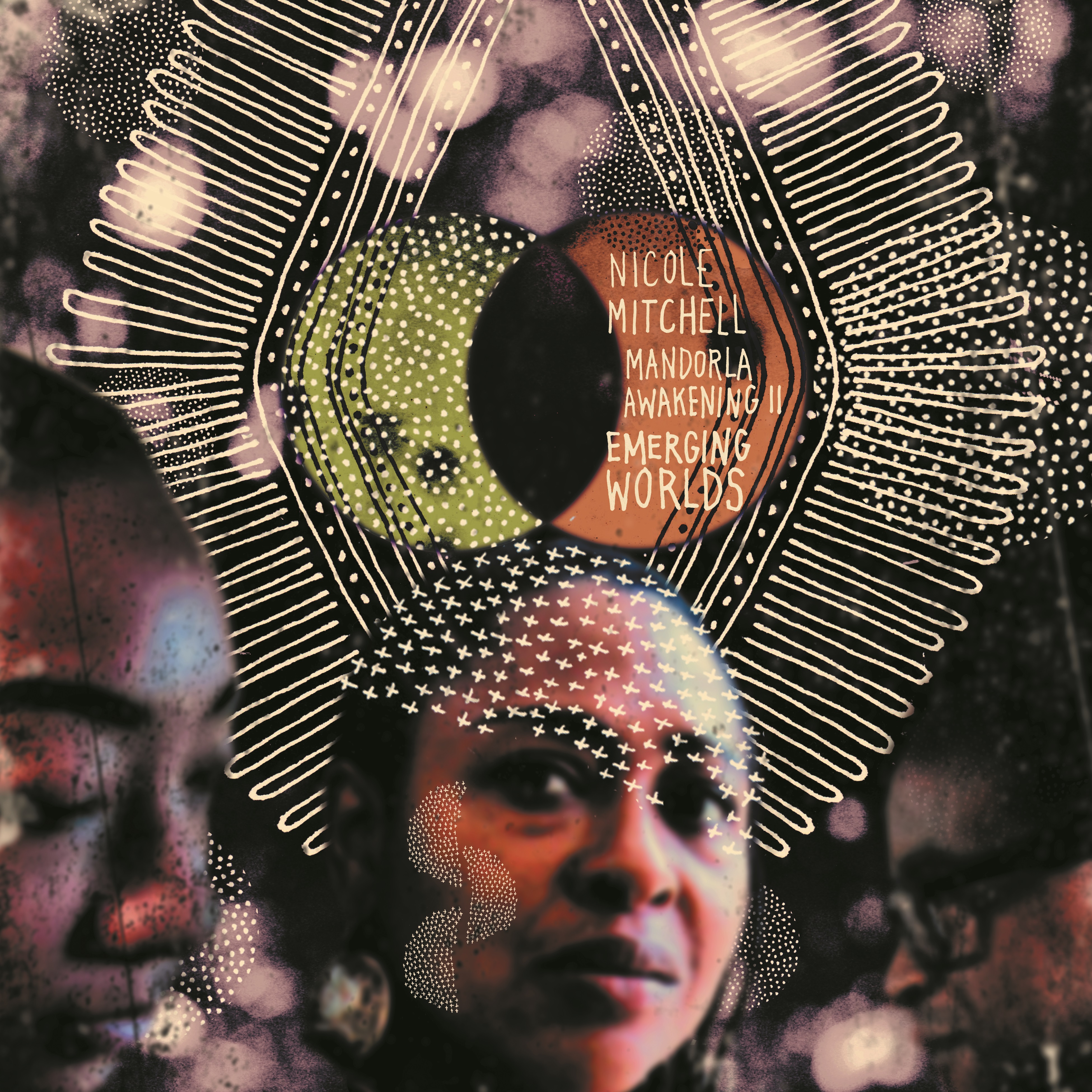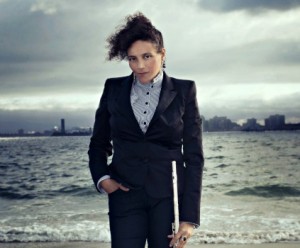 Flutist, composer and bandleader Nicole Mitchell is one of creative music's most arresting voices. Since the early '00s she has cultivated a vision that draws in elements of classical, gospel, funk and shards of avant-rock. An Afrofuturist with a love for science fiction and ancient cultures, Mitchell possesses an uncanny ability to create music that can both heal and throw down. It's no overstatement to say she embodies both wise soothsayer and urban warrior simultaneously.
Mitchell now resides in Los Angeles, where she is Professor of Integrated Composition, Improvisation and Technology at the University of California, Irvine. But the musician's all-encompassing sound is indelibly shaped by her years spent in Chicago, a city whose music scene is cherished for its openness and cross-disciplinary experimentation. A former president of Association for the Advancement of Creative Musicians, she has worked with a long and diverse list of world renowned musicians, including avant-garde jazz legends Anthony Braxton and Bill Dixon, saxophonist David Boykin, Afrobeat outfit NOMO, drummer Hamid Drake and even alt-country singer-songwriter Will Oldham.
Nicole Mitchell's Black Earth Ensemble (BEE) is a musical celebration of the African American cultural legacy.  Founded and directed in 1998 by creative flutist/composer Nicole Mitchell, BEE has performed in festivals and art venues throughout Europe, Canada and throughout the U.S., including Guelph Jazz Festival (Canada), Sons d'hiver (Paris), Karava Jazz Festival (Finland), La Labre Nude (Rome) and others.  BEE's music embraces the ancient past and paints visions of a positive future.  The music is the weaving of swing, blues, avante garde jazz, bebop, African rhythms, Eastern modes and Western classical sounds. The name "Black Earth" was chosen to honor the feminine source that our lives depend on—Mother Earth. The purpose of Black Earth Ensemble is to inspire the human spirit with thought-provoking beauty and to present a positive, healthy and culturally aware expression. As a woman-directed, co-ed, multi-cultural, multi-generational group, BEE touches a range of emotional spaces rarely expressed in a "jazz" setting. Black Earth's message is intended for audiences of all ages and backgrounds.
Blurring the edges between philosophy and mysticism, modern art and radical political critique, the Afrofuturist impulse has been a cultural force since the mid-20th century. That's when jazz visionary Sun Ra and his Arkestra first touched down on Planet Earth and told humanity that space (outer and inner) is indeed the place. It's an impulse that in the new millennium has only grown more diverse thanks to a proliferating number of African-American musicians who use Afrofuturism as a platform to launch their own, unique visions. Among these explorers are cosmic jazz saxophonist Kamasi Washington, post-everything beat maker Flying Lotus, R&B cyborg Janelle Monáe and dystopian noise-rappers Death Grips.
Just as crucial to the evolution of Afrofuturism in the 21st century has been the innovative, boundaries-smashing work of Nicole Mitchell, whom Chicago Reader music critic Peter Margasak has hailed as the "greatest living flutist in jazz." A voracious reader of science fiction since her youth (Afrofuturist author Octavia E. Butler in particular has exerted a heavy influence on her music), the musician, composer and educator has released a string of albums that fold themes centered around technology, spirituality, race and gender into profoundly exploratory jazz that oftentimes reaches far beyond the genre in which it is rooted. Her vast sound can and often does encompass modern classical, globally oriented fusion, gospel, spoken word, funk-inspired groove research and even brittle shards of avant-rock.
Mandorla Awakening features an expanded version of her Black Earth Ensemble. In addition to longtime collaborators Renée Baker (violin), Tomeka Reid (cello, banjo), Alex Wing (electric guitar, oud) and Jovia Armstrong (percussion), Mitchell brings in Tatsu Aoki (bass, shamisen, taiko) and Kojiro Umezaki (shakuhachi). Also in the mix is Chicago artist, scholar and poet avery r young, who brings the composer's lyrics to life with visceral humanity.
Mandorla Awakening II is a deliciously expansive performance that explores what Mitchell describes as the "collision of dualities." Based on her novella of the same name, the work chronicles the journey of a couple as they find themselves navigating between two civilizations: the World Union, a crumbling society rampant with injustice and inequality, and Mandorla, a utopia where spirituality, technology and nature coexist harmoniously. The former is masculine, hierarchical and violent while the latter woman-centered, egalitarian and peaceful.
Creative musician and composer Nicole Mitchell sets her sci-fi multimedia concert of video and music in the year 2099 to reframe progressive movements through history. In the futuristic world of Mandorla Awakening, a couple journeys beyond the boundaries of the dominant yet decaying society of the World Union and discovers the egalitarian land of Mandorla. They must either adapt to their new home or face death struggling to save their old one.
Eschewing acting and dialogue, Mandorla Awakening is an audacious experiment in sound, color, and moving imagery that transforms the stage's physical plane into Mandorla, a land with double suns. Mitchell contrasts two societies musically—setting the material-based instruments of Mandorla, such as strings, against the electronic sounds of the World Union. Mitchell plays flute and electronics alongside her dynamic electro-acoustic chamber orchestra Black Earth Ensemble.
Based on Mitchell's novella of the same name, Mandorla Awakening takes as its point of departure anthropologist Riane Eisler's book The Chalice and the Blade, which documents the global shift from egalitarian to hierarchical societies. Mitchell's visual inspiration for Mandorla Awakening is the almond-shaped aureola that surrounds figures in traditional Christian art and is at other times portrayed as two intersecting circles (a mandorla) representing wholeness. In Mitchell's blending of music with text and visuals, she reaches into the haunting drama of humanity's past to imagine a poetic vision of a better future.
<iframe width="100%" height="147" scrolling="no" frameborder="no" src="https://w.soundcloud.com/player/?url=https%3A//api.soundcloud.com/tracks/260195127&auto_play=false&hide_related=false&show_comments=true&show_user=true&show_reposts=false&visual=true"></iframe>
A palpable optimism courses through Mitchell's comments and through her sci-fi-inspired works, and, in a way, even the sensuousness and lyric beauty of her flute playing convey a buoyancy of spirit.
Howard Reich, Chicago Tribune – from the preview of Mandorla Awakening's Chicago premiere
…the music she creates comes as naturally to her as the language she speaks and the air she breathes.
There are two basic images – one with instruments and one without. They are available with a variety of borders, sizes, and color enhancements and can be downloaded from here.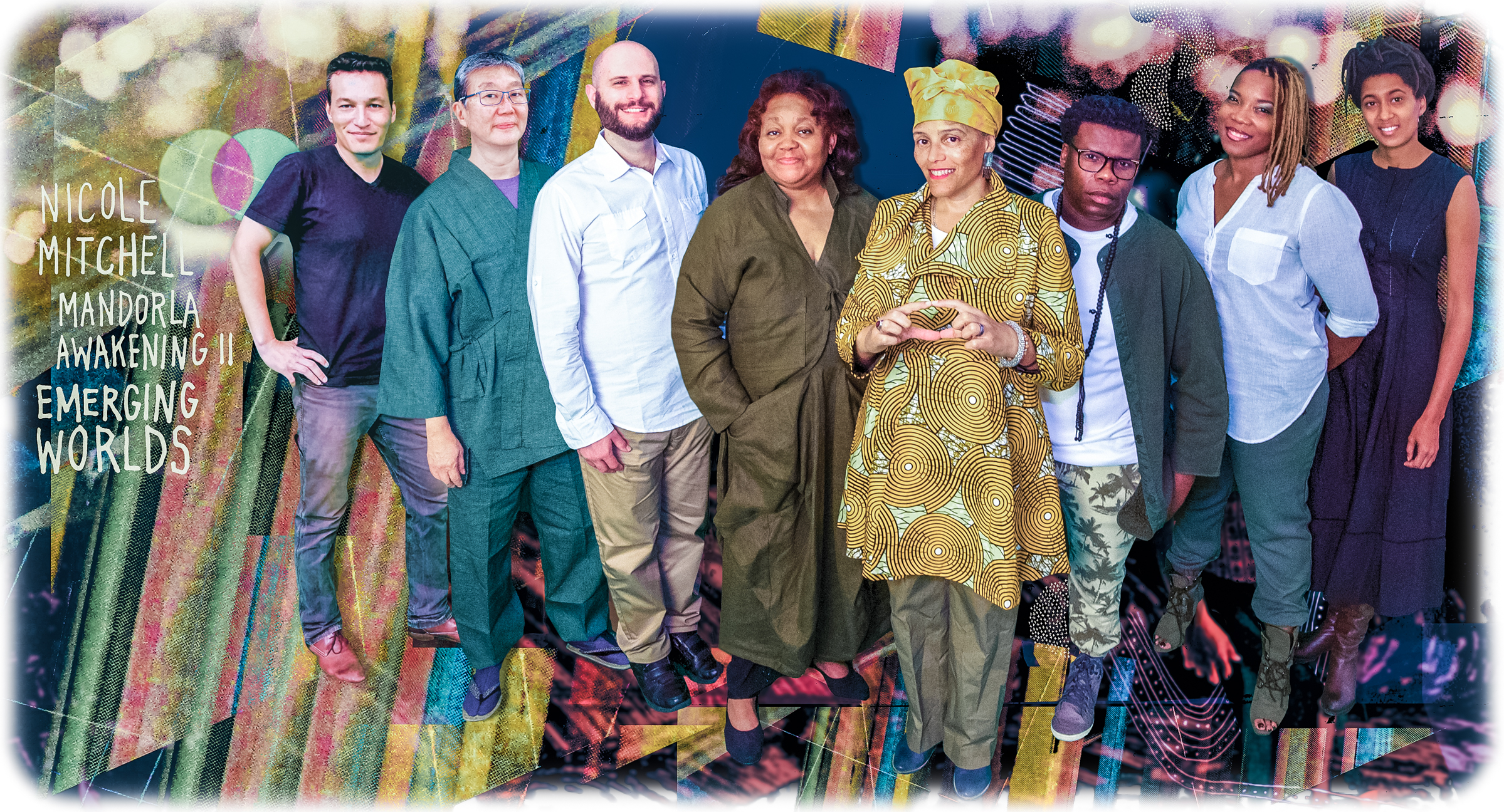 Booking contact: Matt Pakulski, matt@fperecs.com
Press contact: Matt Merewitz, matt@fullyaltered.com