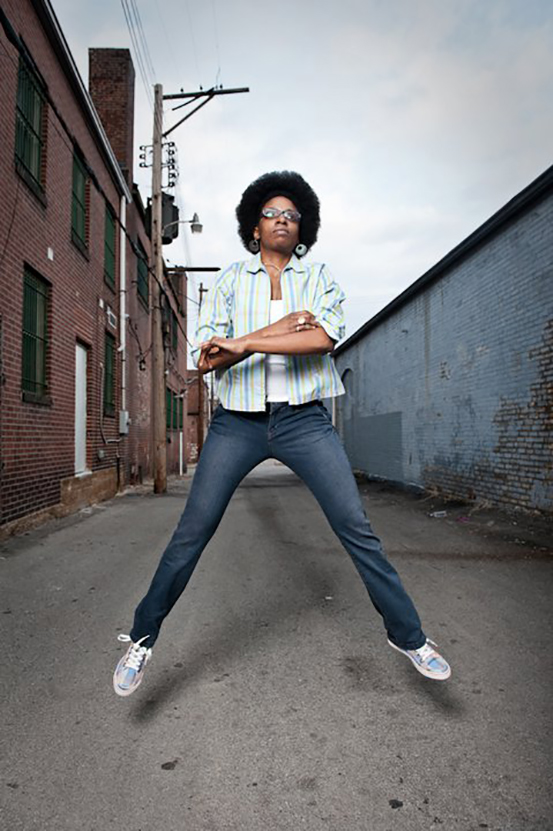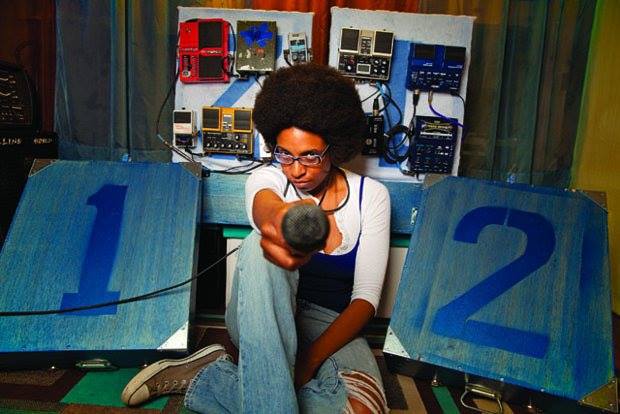 Syna So Pro is the SOlo PROject of St Louis's SYrhea CoNAway, a woman of renaissance potential. Renaissance in the sense of new birth, or birth again, at many levels. Musical renaissance: she was in this great band but the band couldn't bear the structures borne in her brain, so much more her, so much not band. Syrhea and her band, the solo band that is, Syna So Pro, bear us through an emotional rebirth too: each song about discovering who you are and where you need to go after the end. The dead end we all come to every day, every minute, every time we must choose, this birth that brings us closer to ourselves, that's what she sings about, that's where she can take you.
Q. What genres would you say your music relates to?
A. Unsure but my dad says its, "Classical meets rock with a pop twist". I would say it's everything I've ever heard/related to stacked together.
Syna So Pro is a well put together mess with a guitar here and a bass there, sprinkles of violin and keys, and a pedal board that looks like something from a sci-fi computer. A one woman band made up of five instruments, two pedal boards full of effects and loopers, and the mastermind, Syrhea Conaway. In a setting that could intimidate even the most confident musicians, Syna pieces the instruments together to create an aural ride that will etch itself in the minds of the listeners.
Q: What food and or drink items would you say closely correspond to your overall aesthetic?
(No) A: No answer… I would say a parfait because of the layers, but I'm lactose intolerant.
Syna So Pro is the current vessel of a life of musical exploration, an evolution both personal and musical from what we called "classical", through a studied and questioned relationship with the American establishment of musical pedagogy, into the now flowering, a strain of the high school choir and the childhood violin bred with the bands of the city.
Starting her musical journey with playing the violin at age 7, it was easy for Syrhea to teach herself piano by age 10. But during her early teenage years, everything blew up once she joined the choir. Never satisfied with singing her own part but already understanding how each voice has a role to play enabled Syrhea to perform in several ensembles including the national youth choir, district and all state choirs as well as being in the featured choir to perform at Carnegie Hall. During this time, unfortunately, keeping regular practices with the violin fell by the wayside because of a busy after school schedule, and flat out thinking the violin was "uncool".
It wasn't until her mid twenties did a friend leave an electric bass for her. Picking up this instrument was extremely easy as the violin somewhat made the transition simple. This caused Syrhea to "dust off" the violin, but after 7 years of never touching the instrument, a lot of her skill was lost. Although her skill level declined, her ability to write and arrange for many instruments was in full effect. Fast foward to a year later, Syrhea started teaching herself the guitar and by the fall of 2007, she performed her first Syna So Pro show.
Syna So Pro's sound has been described as "one-of-a-kind experimental pop music," and she is said to have "an ear for beautiful notations and an imagination for engulfing arrangements." VOX, her fourth album, and first for FPE Records, was released in late 2016.
One-of-a-kind experimental pop music… During a typical solo set, expect to see her on stage wielding guitar, bass, violin, keyboard and her most powerful and practiced instrument of choice: her voice.
– Mabel Suen, Riverfront Times
Syrhea Conaway contains multitudes.
– Christian Schaeffer, Riverfront Times
Available from Syna So Pro:
VOX
Everyone has a voice… you gotta learn how to use it. Syrhea Conaway, aka Syna So Pro, played the violin and sang choir during her teenage years. After a decade playing guitar, bass, and keyboards in various St. Louis bands including Pat Sajak Assassins and Whoa Thunder, she's… read more